Mikes Cooler
Doug | 24 July, 2009 17:35
I attended my 30 year
Juniata
college reunion recently. It was a wonderful weekend and at the same time the events that transpired shook me to the core.
When the world grabs me and says "wake up" I tend to pay attention. Lately, I have been writing more about waking up. If you have ten minutes read Mike's Cooler (pdf file) and ask yourself the hard questions. Thanks Mike.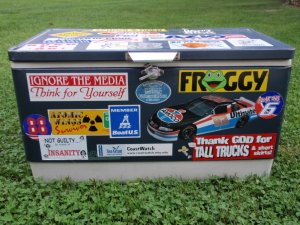 As with all my writing, you can share it as long as you abide by the Creative Commons license at the end of article.